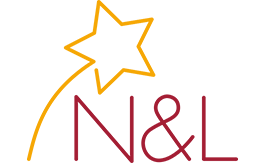 ABB Motors and Generators söker Control System Designer
Om jobbet
Senior Control System Designer for excitation systems to ABB Motors and Generators

Are you a problem-solving and a social candidate with experience in power plant design and/or control systems, this is the right opening for you.

You will be part of Motors & Generators in Västerås, within ABB´s Business Motion.

We develop, sell and manufacture synchronous motors and generators up to 80 MW. Most of our production goes for export, the business is projectoriented where each delivery is adapted to the customer's unique requirements. We are a world leader in both power and efficiency and we continue to expand in both new and existing areas. We offer you exciting technical challenges now and in the future.

Your job Your main task will be to design control panels for excitation systems for synchronous motors and generators. You will also support our sales team and work closely with the Product Manager and participate in meetings with clients both in Sweden and abroad.

Who You are You are an senior engineer with experience and knowledge in synchronous machines and control systems. You probably have a higher technical education.

You have experience from programming of PLC's and relay protection, and have worked with excitation system. As part of a global organization, fluency in written and spoken English is a must.

On a personal level you are open minded and always strive to understand customer requirements and to find the best possible solution, based on our unique concepts. You distinguish yourself with an analytical mind and an ability to make sound decisions regarding technical solutions. Since you also will work closely with our sales team you need strong interpersonal skills and a helpful and service-minded attitude.

Our Team You will have a job that's includes responsibility, variation, problem solving, technical challenges, a nice and competent team and an exciting international workplace where sustainability, energy efficiency and digitalization are in focus.

More about us Bring your very own sense of pride and purpose as you help us drive forward the Fourth Industrial Revolution – creating a sustainable future for our planet, and your career. Join ABB and harness the power of our diverse global network, as you collaborate with and learn from our world-class teams. Above all, challenge yourself every day. Let's write the future, together.

Union representatives – Swedish Engineers: Pia Hill, +46 21 34 47 51, Union: Ing-Marie B. Lindgren, +46 21 32 95 83, Leaders: Lenny Larsson, +46 21 32 85 47.

We at ABB work for a more even gender workplaces and are therefore happy to see female applicant.

Additional information You will be tested in all N&L's recruitment processes. Both on a logical and personal level. With the help of Alva Labs we carry out an objective recruitment process. The tests take about 10-20 minutes each.

You register your application on www.norenlindholm.se or through the button below, as soon as possible, selection and interviews are ongoing.

For further information about this position, please contact Anders Råberger at Norén & Lindholm on +46 21-81 18 88.

Welcome with your application!