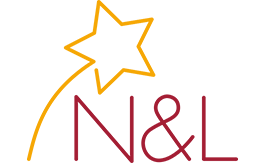 NKT i Västerås söker Elkraftsingenjör R&D
Om jobbet
NKT/Technology Consulting is a dynamic workplace with an atmosphere characterized by development and learning. Facilities include modern laboratories and high-performance computing and you will be working with colleagues who are experts in their specific fields. Through the range of different R&D projects and customers assignments, there will be great opportunities to build a wide network of technical partners and business units.

As R&D Electrical Engineers your main tasks will be:

Perform a variety of complex technology/engineering assignments, which typically require the use of advanced and innovative techniques.
Contribute to the integration of new products in our (intern/extern) customers' portfolio.
Take initiatives to improve operations and increase customer satisfaction.
Define test plans to investigate and solve critical product issues, optimize industrialization processes, and verify the compliance of a product according to a specific requirement or standard. Defines the details, testing methods, equipment and instrumentation to be used, with reference to the applicable requirements/standards. Performs tests on all types of high to low voltage electrical materials, components and products.
Identify and manages risks in research and development (R&D) projects as well as in consulting projects.
Take part of technical review in close communication with other project manager and technical experts.
Track the scientific and technological advancement through networking.
Follow up of time plan for proper tasks execution and follows effective time usage.

Your background

Bachelor´s or above degree in electrical, electromechanical, High-voltage insulation engineering, Physics, Physical chemistry, Industrial and material Science, with 3 years or more of relevant experience as a technical engineer or similar role.
3+ years of related experience.
Advanced knowledge in Electrical apparatuses for high, medium or voltage.
Familiar with multiple electrical insulation characterization, such as conductivity, dielectric spectroscopy, Pulsed Electro Acoustic (PEA), Partial Discharges characterization (PD).
Deeper knowledge of LabVIEW programming.
Excellent verbal and written communication skills, in English and Swedish
Self-driven, innovative, structured and systematic thinking.
Strong in effective problem-solving, and high quality and accurate documentation.

Location: Västerås, Sweden.

About NKT NKT is a global company with headquarter in Broendby, Denmark. We are a leading cable and cable accessories supplier to the energy sector. The company has approximately 3,500 employees, 14 production sites in Europe and sales offices across the world. In 2016, NKT realized revenue of EUR 1bn. NKT is owned by NKT A/S, listed on Nasdaq Copenhagen. Please read more at www.nkt.com

Our people are the key to success The culture in NKT is founded on high ambitions, strong performance and dedication, and we have a clear aim to be a workplace where the best people in the industry prefer to build their careers. In support of our overall strategic goals NKT offers its people an environment with continuous opportunity for personal development.

Register your application (CV and Personal letter) on www.norenlindholm.se or through the button below, as soon as possible. Selection and interviews are ongoing.

For further information about this position, Recruiting Manager Claire Pitois +4670-368 08 06 and Recruiter Anna Hemmingsson at Norén & Lindholm, +46 21-81 18 88.

Welcome with your application!