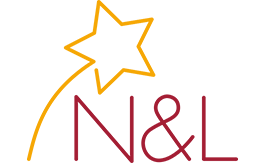 NVH Engineer to GKN Automotive in Köping
Om jobbet
As a NVH Engineer, you will be part of our product development team in Köping which consists of about 70 employees divided into 7 functions. In Köping, we use the latest modern technology in our laboratories, testprograms and simulators to offer our customer high end driveline systems for premium cars.

If you want to work in an international technical environment with highly trained colleagues, this is an opportunity you should not miss!

Role DescriptionThe key responsibility for an NVH Engineer will be to provide testing, evaluation and consultation on AWD & eDrive products, components and systems for development and application programs by performing and reporting Noise Vibration Harshness (NVH) investigations.

You will plan, organize and execute all aspects of NVH investigations as well as work in and lead NVH projects, including provision of NVH expertise to external customers. You will also contribute to local and global NVH programs/ projects and evaluate, provide documentation of NVH vehicle tests including analysis of data. Work in collaboration with cross-functional CAE team for NVH correlation is also part of your job.

Desirable Skills and ExperienceWe are looking for a candidate who has a Master of Science Degree in Mechanical Engineering or related field of study. You have minimum 3 years work experience from a similar job preferable from the automotive or other vehicle industry. You have knowledge in vehicle dynamics and desirable knowledge in transmission and drivelines.

Experience with both structural and acoustic FEA and experience in project teamwork is other requirements. You are familiar with a variety of NVH acquisition hardware and software. We use Siemens PLM / LMS Test Lab and other NVH acquisition hardware and software. You speak and write English fluently and speak Swedish on a good level.

PersonalityAs a person, you have a strong drive of your own, you are enterprising and work solution-focused and persistently to achieve set goals. You are unpretentious, confident in yourself and have good judgment. You have an ability to create good relationships and enjoy working in a dynamic environment where you get to collaborate and communicate with people at different levels.

We offer you a very interesting and developing job in an international dynamic environment with high end premium cars customers.

GKN Automotive Köping is a center of excellence for AWD systems (four-wheel drive) in the passenger car market. It is a modern production-oriented engineering company with a state-of-the-art machine park and the employees provide the company's global customers with market-leading products. The company has production and product development in Köping where we have about 900 employees. The challenges of the future are met with strength, ingenuity and perseverance. Feel free to read more at www.gknautomotive.com

You will be tested in all N & L's recruitment processes. Both on a logical and personal level. With the help of Alva Labs, we carry out an objective recruitment process. The tests take about 10-20 minutes each.

Does this sound interesting to you? You register your application at www.norenlindholm.se or through the button below as soon as possible, selection and interviews take place on an ongoing basis. Questions about the service can be answered by Anders at Norén & Lindholm on 021-81 18 88.

A warm welcome with your application!